SALE UPDATE: There may be a 3-4 business day delay in shipment for overstock orders; but hope to catch up by early next week. We are also ending the sale next week, so we can catch up!
We really appreciate your love and support!
OVERSTOCK BLOWOUT SALE
CLICK HERE TO VIEW OVERSTOCK SALE ITEMS (there are several pages)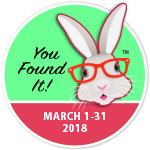 MAJOR SALE GROUPS
MLB NFL NCAA Fleece
CLEARANCE
starting at 3.99/yd!
What the Doctor Ordered from Quilting Treasures ONLY $6.49! (msrp $12)
Serve & Protect by Quilting Treasures only $6.49/yd!

John Deer by Springs only $4.99/yd!
Aviator by QT only 5.99/yd!
My Little Pony by Springs only 4.99/yd!
Aviator by QT only 5.99/yd!
---
We also have
Hundreds of prints in our
QQF and BP groups have been lowered to only 5.99/yd!
CLICK HERE FOR QQF Fabrics

CLICK HERE FOR BP FABRICS
NFL, MLB and College backorders are due back in any day now.
We will automatically deduct 10% off MLB/NFL/NCAA backorders once they ship out!
NEED TO SAVE EVEN MORE?
10% OFF EVERYTHING! Just enter in code 201810 during online checkout. It's that easy to save
---
CLICK HERE FOR COTTON BOLT ENDS
CLICK HERE FOR FLEECE BOLT ENDS
MLB and NFL shipment has arrived
MLB and NFL Cotton prints
only 9.49/yd!
Needs sports themed prints? We've got you covered!
+NEW ALL TEAM NFL PRINT! We've already sold four bolts in just a few weeks, order today for the best selection.
---